A key focus area at Dowco is fast and effective communication with clients on the status of their projects. As a steel detailing services company, Dowco sees itself as a solution to the bottlenecks fabricators typically face. When drawings don't get delivered on time, fabricators risk having costly equipment and employees sitting idle. Steel detailing contractors who can properly communicate project status, become valuable and trusted suppliers to their fabricator customers.
Understanding the need for up-to-date project information, Dowco has taken the initiative to create a custom-built project status system that tracks and communicates status of projects to clients. The system is called Dowco's 'Project Portal' – you can check out the link on our website!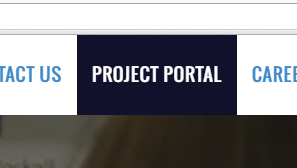 So what, exactly, is the Project Portal?
The Portal is a cloud-based application built from the ground up to provide a communication platform between Dowco's project managers and Dowco's fabricator clients. We chose to build from scratch for two reasons: Firstly, it allows us the greatest flexibility to grow and evolve over time. Secondly, the pre-built alternatives available aren't tailored specifically to the steel detailing industry and do not convey information as clearly as we would want it to – which was a deal-breaker for us.
With an in-house Dowco product, we have the opportunity to expand the service into some exciting areas of reporting that fabricators won't see with any other detailing firm. The system is currently in its infancy, so it is premature to begin making promises about future functionality. But ideas like live, minute-by-minute reporting, mobile applications, and live chat with PMs have all been suggested as future places for the Portal to go.
How does the Project Portal work?
Once a client logs into the system, they are presented with a list of their active projects with Dowco, as shown in the following example.
Dowco's fabricator clients gain instant information about the projects they have with Dowco. Clicking on any one of the active projects will bring up a list of project status reports.
This page gives Dowco's fabricator customer the contact information of Dowco's project manager in charge of their project and more importantly, a list of all status updates for their project. These updates are authored by Dowco's project managers and can be in any form or format the client prefers: PDF, Word, Excel – even an image file. And don't worry – when a status report is added to the Portal, a copy is also e-mailed to the client for that project, so there's no need to come into the system every time there's an update.
Dowco's 'Project Portal' represents an important step forward in client communication for Dowco. We hope to see it evolve as a platform for clients to be able to quickly reference the information they need without having to sift through e-mails or wait for responses from a Dowco PM. It also represents another key area for Dowco: personal accountability. By giving easy access not just to the status of every project today, but every status update for a project in one place, it gives our clients a comprehensive overview of their project's lifespan.
Of course, as an evolving platform, we also hope to hear from our customers. We welcome your ideas for improvement or additional features you'd like to see in the 'Project Portal. After all, it's a system we're building for you.
---